TRADING GOLD CFDs
Add/Update Content
Gold is valuable, there is no doubt about that. Associated with wealth and power, gold has a rich history that touched almost everything in our culture. But why is it so valuable? Could the answer be its rarity or is it because its unique yellowish glare has mesmerized all humanity and created an illusion of value?
You do not need to answer any of these questions since you are a CFD trader. The questions you should be able to answer are "when and how to trade gold?" or "what are the advantages of trading gold CFDs?" This article will help you with that and give you an insight into gold CFDs.
What is Gold?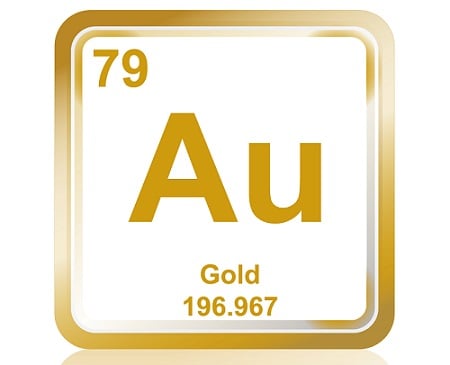 Gold is a noble metal with the symbol AU and atomic number 79.
In trading terms, gold is a hard commodity that is often considered a safe haven by investors and traders. Because it is solid, durable, and universal. Unlike currencies, gold does not depend on a government for its value.
Gold also differs from other commodities since it's not consumed like oil, which means the quantity of gold is constantly rising, yet it still retains and even gains value. How?
Because it is always desired more and more by investors, traders, governments and even industries.
How to Trade Gold CFDs?
In CFD trading, gold is paired with USD, and the pair is called XAUUSD. This means keeping a close eye on USD and movements in US economy is a must when looking for a good gold CFD trade opportunity. Gold CFDs are no different from any other CFDs, but just like other commodity CFDs, trading gold has its differences.
Applying a balanced mixture of fundamental and technical analysis with a pinch of attention to market sentiment is the best approach and will give you the most profitable entry opportunities. Information accumulated from these analyses will help you figure the likelihood of market movements in your favor.
When the currency and stock markets are unstable, investors tend to pick safe bets such as gold. This may lead to a price increase in gold. But since we are trading CFDs for gold, and not the gold itself, there is no reason why you should not take advantage of decreasing gold prices either. Watch out for price changes in stock markets as they have considerable influence on gold prices as well.
When to Trade Gold CFDs?
Usually, the most prominent time to trade gold is when market sessions overlap, and market volatility reaches its maximum. During market overlaps, liquidity increases, which means you will be able to spot more entry points. Also, keep an eye on the economic news releases that will potentially affect USD. Because gold is paired with USD, remember?
What Affects Gold Prices?
•
Supply and demand
Demand for gold is constantly rising since the '70s, although the prices may temporarily decrease every now and then. This demand often exceeds supply. There were periods where gold lost value, such as 2016 where ounce price was dropped to $1060 before rebounding. But never-ending demand often resulted in higher gold prices or at least enabled gold to retain its value.
•
Inflation
When people lose trust in their currency, they tend to buy gold or other rising currencies. This is a defense mechanism rather than an investment. So, a simple cause and effect relation occurs: In times of high inflation, gold prices usually rise.
•
USD/ US Economy
Gold has an inverse relationship with USD. You will notice that gold prices tend to increase when USD drops, as investors often consider gold as a 'safe haven' during recessions or unstable periods rather than currencies. When USD gains strength, demand for gold may decrease and gold prices may drop.
But in financial world, things are rarely that simple. Extraordinary circumstances might complicate the equation where politics might overrule the result.
Advantages of Trading Gold CFDs
Gold has always been a major investment option throughout history. But risks were always involved, such as dragons! Say you made a big profit by investing your money in gold and accumulated a hefty pile. No matter how well you protect it, there is always a chance that a greedy dragon will sit on your precious sparkly pile of gold. Jokes aside, buying physical gold may bring risks such as problems of storage, security, and proof.
Also, when you buy physical gold, your only option is to hope that gold prices increase. CFD trading allows you to profit no matter the direction of gold prices by giving you the chance to go long or short. Besides, physical gold prices do not mirror the actual value of gold as prices are marked up at sale.
In CFD markets, gold offers higher volatility than traditional currency pairs. Both in long-term and in short-term, gold CFDs can be more profitable for a successful trade.
Another advantage of gold CFDs is that they are great for diversifying your portfolio! Remember, one of the "golden rules" of risk management in CFD trading is diversification. Never put all your eggs in the same basket. Even if you prefer trading currency pairs, it is always smart to invest in other instruments to diminish the risks.
Please note that CFDs are complex instruments and come with a high risk of losing money rapidly due to leverage.
75% of retail investor accounts lose money when trading CFDs with GKFX.
You should consider whether you understand how CFDs work and whether you can afford to take the high risk of losing your money.
Trade Other Metals with GKFX
GKFX offers silver and copper CFDs alongside gold. These metals are also paired with USD. You can focus on metal CFDs or add them to your portfolio for diversification. Our tight spreads and fast execution will provide you the best possible trading experience. Do not limit yourself to currency pairs as there are numerous opportunities in trading metal CFDs yet to be discovered by you!